iBuyer Real Estate In 2020:THE COMPLETE GUIDE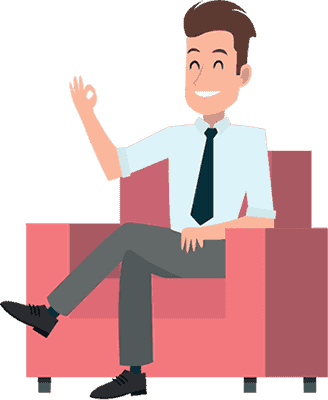 Our need for instant gratification has come to the biggest investment most people will ever make – the buying and selling of your home.
The iBuyer model of buying and selling homes is one of convenience, ease of transaction and saving time.
You no longer have to put your house for sale through one source like a realtor and hope and pray for a buyer to appear quickly. Instead you can use an iBuyer
Using an iBuyer is a seamless way to get you to your ultimate goal – selling your house and buying a new home.
What does iBuyer stand for?
iBuyer stands for Instant Buyer. In technical terms the iBuyer model works by using AI (artificial intelligence) to deliver an instant home value based on an AVM – Automatic Valuation Model. iBuyers use that AVM to give an instant all-cash offer for your home. The iBuyer then make any minor repairs, markets the house and re-sells it.
The largest national iBuyers are Opendoor, Offerpad, Zillow Offers, Knock and Redfin. These national iBuyers are expanding into more cities every month. There are also local iBuyers in each city that buy your house with an all cash offer and then resell it. It's wise to contact several iBuyers to get an offer for your house so that you'll get the best price and the best terms.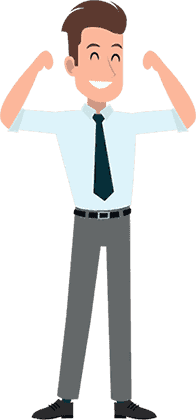 In the same way it's worked for Expedia in the travel business and Lending Tree in the home mortgage business. iBuyers are changing real estate by allowing you to sell your house and buy a home on your phone and computer.
This gives the home sellers a bigger market to offer up their house and get an immediate offer for an easy house sale.
And did I say it was an all-cash offer with no contingencies on financing?
It is!
PART 1
How does iBuyer work?
The beauty of using an iBuyer is it simplifies the house selling process. It takes away the work and anxiety of selling your home to buy another. For National iBuyers, their goal is to create a great customer experience with a quick transaction and an all-cash offer.
With a few clicks you've filled out a simple form that tells an iBuyer about your house. The iBuyer will contact you via email or phone to ask a few questions. These are simple questions like, how old is your roof? Do you have stone countertops? What is the age of your air conditioning system? Have you done any renovations to the home? Is there a pool?

Next, you'll get an instant initial offer from the iBuyer, usually within 24-hours. Since everything is done via your computer or phone the next step is for the iBuyer inspector look at your house in person. Then you'll get a final offer from the iBuyer for you home.
Any closing paperwork is signed online, and your house sale will be completed! The process and fees may be slightly different with each iBuyer. You'll get slightly less for your house because they're buying your house, marketing it and selling it. But if you want a quick, easy house sale it's the most convenient and easiest option to sell your house.
There are different reasons to use each iBuyer.
The Knock trade-in program lets home sellers trade their house to purchase another.
Ribbon's model allows the homeowner to easily sell their home to Ribbon and pay rent to occupy it while their home is sold on the market.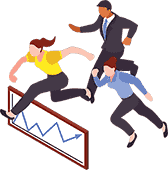 It's becoming a very competitive marketplace. Each iBuyer is competing to create a better experience to capture the home seller's attention and business.
The rush is on to give value added services to the iBuyer customer. And it's all based on easing the pain points of selling and buying a home.
The bottom line is that iBuyers give you the ease, simplicity, speed and immediate peace of mind with an all cash offer for your house.
And this is all good news for the home seller and home buyer!
What's the catch with iBuying? It's a fairly new process but based on Opendoor's 7,200 home sales last year and Offerpad's 3,500 home sales during the same time period.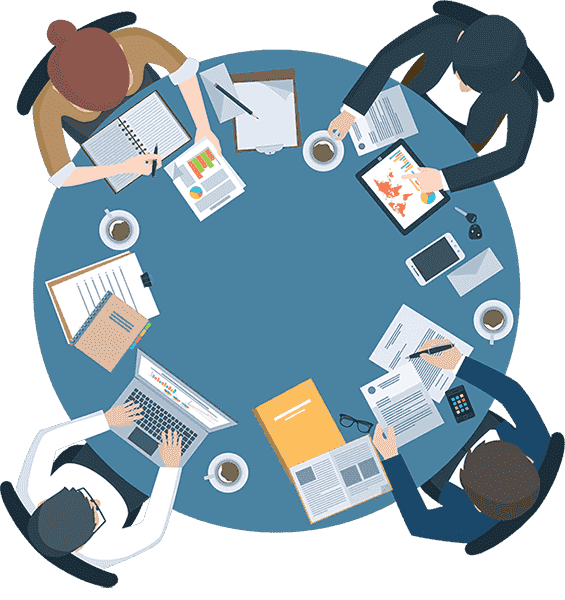 iBuyer companies are quickly shifting their services to answerhome sellers needs.
With highly sophisticated data used to determine home value, the race is on to continually refine the data used to create the most accurate buying price for a home.
iBuyers operate on volume with slim margins so it's important that they buy your house and then sell it quickly, so they don't hold the inventory.
The next step is the evolution of these iBuyer companies (and it's already started with some of them). Their goal is to provide a complete suite of services from moving to home repair and even credit repair for hopeful homebuyers and home sellers.
PART 2
Why you should use an iBuyer?
Here are 5 reasons why you should use an iBuyer:
1 You've accepted a job offer and need to move to another city quickly. Great! You've gotten that job offer you were really hoping for but now what?
If your home is accepted by an iBuyer program you'll sell and close on your house within weeks. No more worrying about how to carry your old mortgage and a new rental while you adjust to a new city and a new job.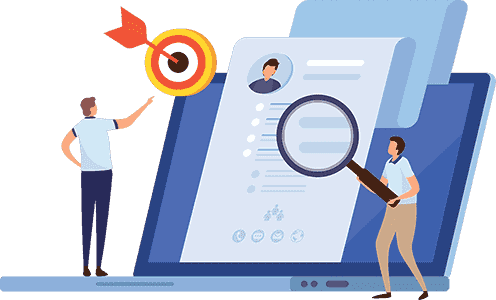 2 A major life change such as a divorce, marriage, finding out you're going to have twins, or suddenly having to care for an aging parent.
You need a bigger space, or one that's easier for a parent to move around in or you need to divide your assets for a divorce.
An iBuyer will quickly give you an all cash offer so you can move forward.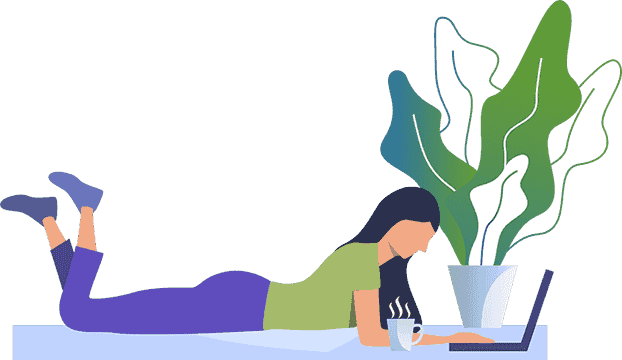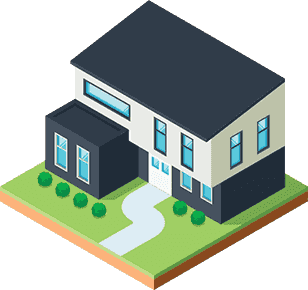 3 You found another house you really, really love.
Contingencies (getting financing or selling your house before you can put a contract on a new house) can be deal breakers in getting you the new home you've fallen in love with.
Haven't we all driven by the house we've always admired and suddenly it's for sale. Getting that dream home means being able to sell your house quickly.
You'll get an offer for your home within 24 hours.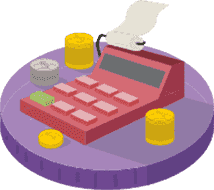 4 Your financial picture has changed. Life happens and when you get laid off or you simply want to live with lower mortgage payments, it may be time to sell your house to an iBuyer.
iBuyers solve that frustrating problem.
5 You inherited a property you need to sell, or you want to unload a rental property.
Using an iBuyer to buy your property quickly, and with the closing date you decide on, will make that process much easier for you.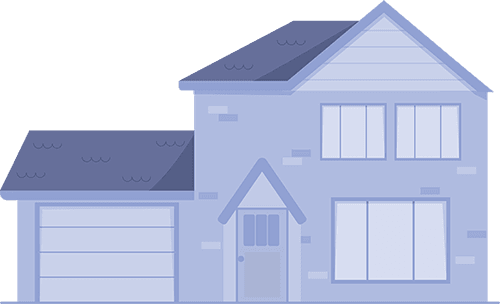 It's easy and fast. You get an all cash offer in a few days or weeks.
Any of us who've had to show our house (having the public see it) dread it. Strangers are poking through your closets and looking under your bathroom sink.
Things go missing.
Or you have no idea where your child's favorite toy or stack of important papers got put away in your hurry to get your house ready for an open-house or showing.
With iBuyers there are no house showings – What a relief!
PART 3
The iBuyer Companies
There are national and local iBuyers. Opendoor was the first national iBuyer in 2014 followed by Offerpad that started buying homes in 2015.
Knock was next.
Then Zillow followed so that they would continue to be relevant in the real estate market by offering to buy homes.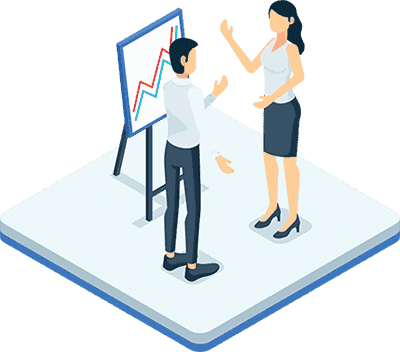 Zillow is the 1000-pound Gorilla with the most resources in the iBuyer market. Zillow Instant Offers bought two homes in 2017, and 549 in 2018.
Zillow Offers is their entry into the iBuyer market. With Zillow you'll get a Zestimate price offer for your house.
Their home buying business grew from $11 million to over $40 million from Q3 to Q4 2018 – that's a 400% growth.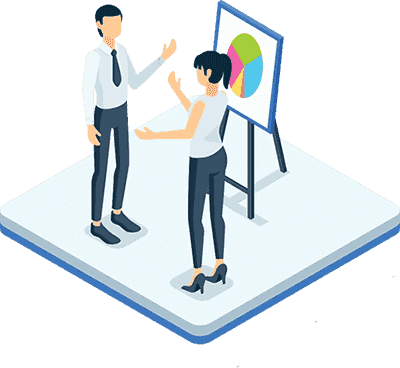 Opendoor is the second largest iBuyer.
Opendoor gives an instant offer based on their estimator and charges a 7% transaction fee. Like other iBuyers they'll then sell the house quickly.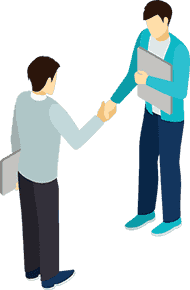 Offerpad is in 86 cities in the U.S. Offerpad had a price appreciation on the homes they purchased than Zillow or Opendoor in 2018, of 7% to 9%.
With Offerpad you can choose your closing date up to 90 days which is great for giving you the time you need to move.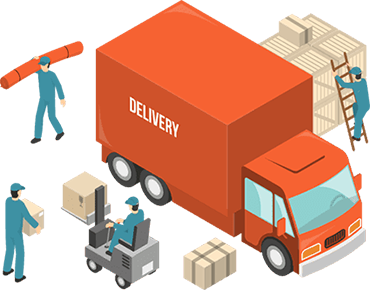 Offerpad will move you for a service fee within a 50-mile radius of your old house.
You can get access into a home at any time via a security code they send to your phone.
If you're buying a home from their inventory, Offerpad gives you a 30-day satisfaction guarantee. If you don't like the home, they'll buy it back. And they offer a 2-year home warranty.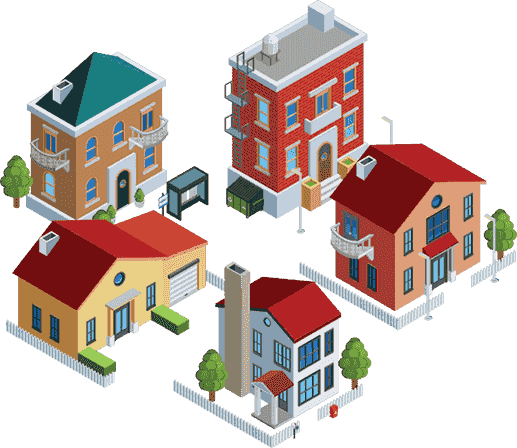 Knock is growing quickly in the iBuyer market.
Their leaders were at Trulia so they have the deep industry experience to use data science and technology to the home selling process.
The Knock Home Trade-In is a different approach in iBuying. They'll buy your home, and make repairs, when you purchase one of their homes.
When your old house sells on the open market with Knock, they'll transfer your new house title and mortgage to your name.
Within 6 weeks, if your home doesn't sell then you'll get offered a guaranteed price.
If you accept their cash offer and Knock can sell your home for more than what they gave you then they'll give you the difference.
Local iBuyers have been in their markets for years. They're the ones you see signs for along the streets. Signs like " We Buy Ugly Houses".
While they may seem like a local small business, some of them are large companies using grassroots marketing to get their share of the house flipping market.
It will be really interesting to see how the local iBuyers work with the larger national ones.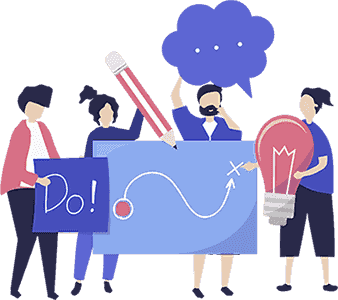 So what's the iBuyer goal?
The iBuyer goal is to buy and then sell houses fast usually within a few months of buying a home.
ATTOM research shows that 16,574 homes were sold from 2014 to 2018 by Opendoor, Offerpad and Knock combined.
PART 4
iBuyer Fees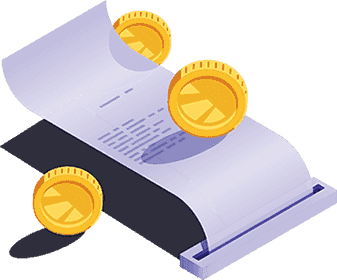 What exactly are you paying in fees to sell your house with an iBuyer?
The average realtor commission is 6%.
There is no commission with iBuyers but there are process fees.
You'll have to pay the cost to fix your home (deducted from the sales price) if you chose not to fix minor repairs, cleaning and cosmetic items yourself.
As a group the iBuyer charges a 10% to 15% fee and get an average reselling appreciation of 5.5% by selling homes at a higher price.
Sellers are willing to pay a bit more to have an easy sale.
The iBuyer sale is days or weeks compared with the time-consuming traditional method of months to sell your house through a realtor.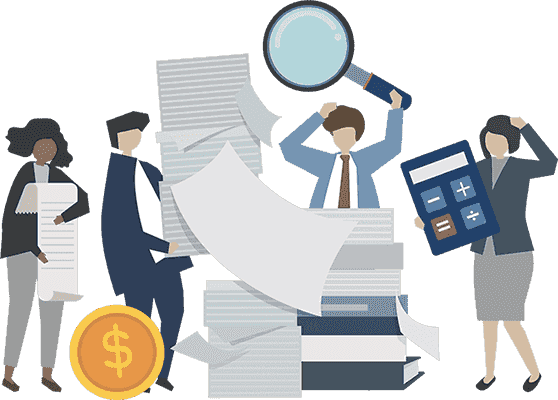 Knock charges a 6% fee so they're in line with the average real estate commission.
Opendoor's fee is between 6 and 12% depending on the location and condition of your house. The average fee is 8 to 9%.
Which iBuyer pays most?
Each iBuyer is slightly different in the service fees and resale fees they charge. That's true for both large national iBuyers like Zillow Offers, Offerpad, Opendoor and Knock and small local iBuyers. Sellers pay between 13% to 15% more when they work with an iBuyer but if your house meets the iBuyer criteria it's a fast, convenient and a guaranteed sale.
Opendoor's fees include a 6% resale fee and up to 6% for market risk or repairs and maintenance. Closing costs, HOA fees, insurance and 50% of the escrow costs are paid by the seller. There is no negotiation with Opendoor but if the seller provides photos and documentation Opendoor is willing to reevaluate their offer.
With Zillow Offers you'll pay a 7% or higher service fee and a charge for minor renovations.
Offerpad's fees are an average of 7% and can vary from 6% to 10%.
Knock allows you to buy a new home and move in before your old home is put on the market. They will assume your mortgage, prep your house and market it for sale. When your old home is sold Knock will deduct the mortgage payments, prep and repairs costs. You'll also be responsible for the closing costs and fees associated with the sale of your old home. And you'll be responsible for the closing costs and fees when you transfer your new home to your name. Knock automatically sets the initial sales price of your home at 95% of market value, before adding in their standard 6% listing commission.
PART 5
iBuyer Comparison
iBuyer.com is new in the marketplace as an informational resource, to connect home sellers to all the information they need to know how to sell their home.
The iBuyer.com home estimator gives you a range of what you can expect your property to sell: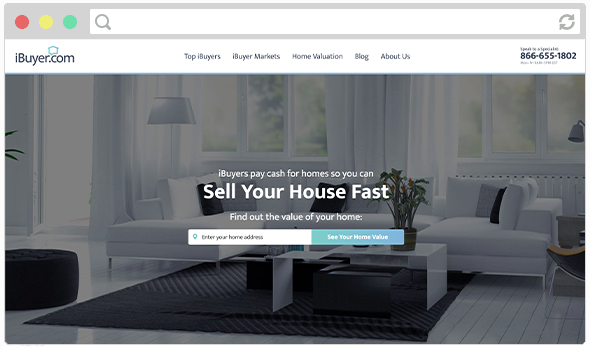 Based on comparable sales instead of fair market value, the home seller will get a more accurate idea of what the iBuyers will pay for their home.
Transparency of transactions, which is where the data for the iBuyer.com estimate comes from, is the new rule for the home iBuying business.
The iBuyers are making a big change in how easily we buy, price and sell our homes.
The seller will now get an idea of what their house will sell for with an iBuyer, so they'll know before they go through the process.
Having this information is critical because it'll show:
1Which of the iBuyer will give you a better offer.
2Who has the most favorable terms (time to close, do they offer a trade in service like Knock, moving help, and other benefits).
3The home seller gets to see ratings and reviews of each of the iBuyers all in one place so they can do a side by side comparison.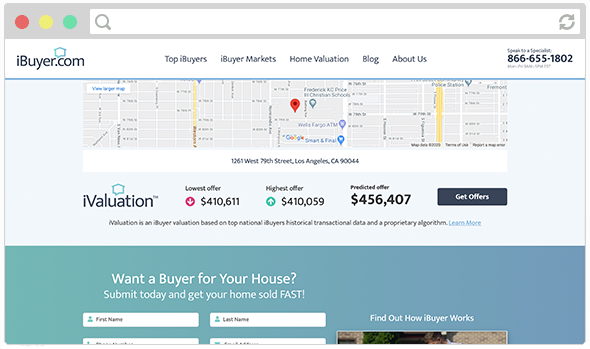 The iBuying universe can be confusing and give us an information overload.
By doing your homework at iBuyer.com you'll be prepared and have knowledge of the iBuying market.
You can connect to and sell your home and buy a new one quickly and easily.
You'll know that you're getting many more options and a guarantee of a quick sale.
Gone are the days of putting a home on the market and just hoping for the best.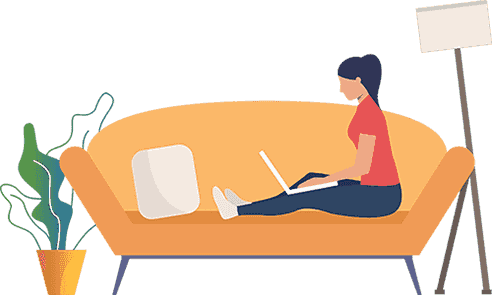 Which iBuyer is best?
Since the iBuyer market is relatively new and quickly evolving, it's can be a challenge to find the right iBuyer. First, you'll need to ask yourself a few questions to determine what your needs are. Those questions include:
1 How quickly do I need to sell my house?
2 Do I need to find a new house?
3 Does my house need extensive repairs or just cosmetic touch-ups to make it salable?
4 Does my house fit into the iBuyers criteria for buying houses?
5 What's the real estate market like where my house is located?
6 Is there a national IBuyer in my market or will I need to contact local iBuyers and how do I find them?
The first 3 questions determine what your personal needs are so that you can match them to the right iBuyer for you. Those will be the questions prospective iBuyers will ask you when you contact them.
Each iBuyer will have different requirements for the houses they buy. As an example, Opendoor only buys homes in its service areas that are built after 1960. The seller must have clear title. They do not accept homes that are prefabricated or in age-restricted communities. And their property size requirements are at least half an acre.
PART 6
What Do People Think of iBuyers?
It depends upon who you ask.
Realtors can see iBuyers as competition or a way to get leads if they choose to associate with an iBuyer.
Much of Zillow's revenue has been from advertising for real estate agents. Since launching Zillow Offers, they had gotten loud protests from the real estate agents they've partnered with.
As a home seller you don't have to interview realtors or show your home to the public.
You get a quick all-cash offer.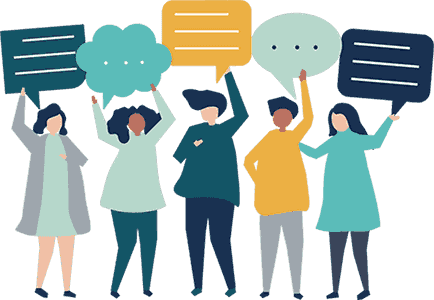 You don't have to make cosmetic or minor home repairs if you sell to an iBuyer.
They'll do all that for you and simply subtract the cost from the house sale.
iBuyers are often called the modern-day house flippers, but house flippers, make a big profit from rehabbing a distressed or outdated home and reselling it.
iBuyers make very slim margins off of each home.
It's a volume business for them – and making small margins on many homes adds up.
Opendoor makes an average of 5.5% more than they paid the home seller for their home.
The financial world has a wait and see attitude about iBuyers. Their concern for their stock investors is: What happens when we have another downturn in the market?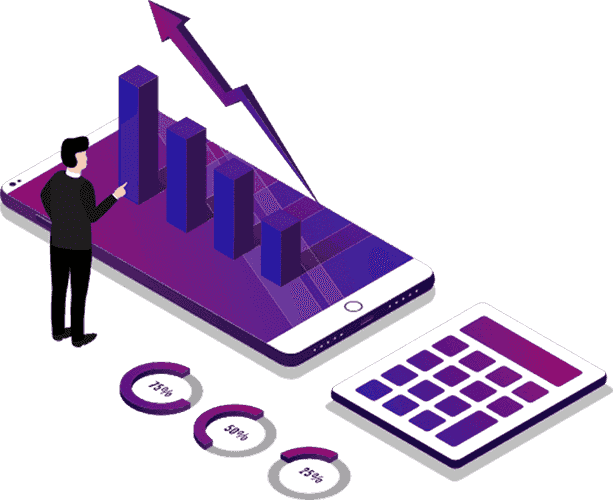 The real estate disaster of 2007-2008 is still fresh in everyone's mind. While some of us are still recovering, others who were able to hang onto their homes have seen a big upswing in their homes value in the past few years.
But how long will that last?
That's the question everyone is a little nervous about.
At the end of the day, iBuyers are disrupting the real estate market in the same way that Expedia disrupted the travel industry, Airbnb disrupted the hotel industry and Uber disrupted the transportation industry.
They all have the goal of making it easy for people to do what they need to do.
We've become accustomed to these things being easy, a simple tap on a screen to get us what we want.
Who would have thought of people buying or selling their homes on their phones or laptops?
The iBuyers have.